SARAH DEERE-JONES (Harpist) LRAM LGSM ARAM - Compositions
(Sarah's biography can be seen here - http://www.sarahdeere-jones.co.uk/harpist.htm )
email sarah (at) trehawsa.com
NEW CHORAL WORK for SATB and lever or concert harp -
Carmina Iocunda - 'Songs for the Seasons'
A collection of 8 Medieval poems set as choral songs with harp accompaniment
in a format similar to Britten's famous 'Ceremony of carols'.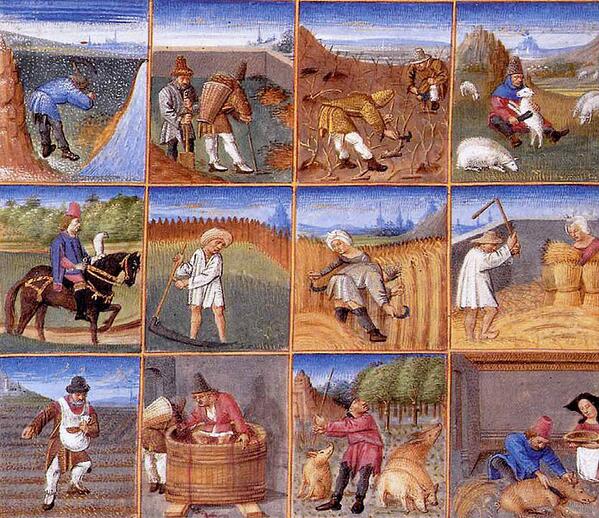 First public performance April 21st 2018 at 6pm, St Matthew's church, Westminster, London
St Matthew's church is in Great Peter Street SW1P 2BU - FREE entry (donations welcome) reception afterwards.
Sarah has always been a singer alongside her harp studies, as a student she sang with the Bournemouth Symphony Chorus and the BBC Symphony Chorus. As well as her harp qualifications she also gained her LGSM diploma in teaching-singing while studying singing as second instrument at the Royal Academy of Music, and has since performed traditional and Medieval songs with the harp, and set and performed poems by Thomas Hardy for harp and voice for her acclaimed CD 'Timing Her' which she toured from 2004 to 2006.
Sarah says of 'Carmina Iocundum' -
"This work is really a combination of everything I love - Medieval literature, the English countryside,
the changing seasons, choral music and of course, the sound of the harp."
There are two songs for each of the four seasons of the year, the texts are mostly anonymous but one poem is by Chaucer and another is a Shakespeare sonnet.
The whole work takes around 22 minutes to perform.
(Sarah is happy to provide the accompaniment herself or can recommend another harpist in your area)
SPRING

5.10 mins

1. 'Softly the West Wind blows'

sound sample scroll below

text comes from 'Medieval Latin Lyrics'

translated by Helen Waddell.

2. 'Corpus Christi Carol'

sound sample scroll below

text from 'Medieval Enlgish Lyrics' edited by R.T Davies, the 'falcon' referred to

could be Anne Boleyn (her families motto) and the song could be referring to

her displacement of Catherine of Aragon by Henry 8th

SUMMER

5.10 mins

3. 'Nowe Welcome Sumer'

a roundel by Geoffrey Chaucer about St Valentine's day,

one of the most significant festivals in the medieval year.

4. 'Shall I compare thee'

By William Shakespeare, also known as Sonnet 18,

it is one of the youngest texts in this work having been written in about 1609.

AUTUMN

6.10 mins

5. 'Blou Northern Wind'

video sample below

text from 'essay on English poetry' by Thomas Campbell

and is said to be from the 14th century.

6. 'I must go walk the woods'

text from 'Medieval English Lyrics' and although anonymous

it's possibly written by Sir Thomas Wyatt.

WINTER

6.12 mins

7. 'The Winter Snows'

sound sample below

Text from 'the fyfte eglog of Alexander Barclay'

who was a Scottish monk who had lived in Devon in the 15th century.

8. 'Veni Coronaberis'

sound sample below

'Come you shall be crowned' - 15thc text from 'Medieval English Lyrics',

Ivy was often identified with the Virgin Mary.
Total performance time 22 mins.
SOUND and VIDEO SAMPLES
Here are a few sound samples to give a flavour of the entire work - N.B. I have only had the opportunity to record ONE song in the cycle with a real choir - 'Blou northern wind'
the other sound samples here below are recorded from Sibelius software and therefore do not reproduce the words.
'Blou Northern Wind'

Words- Anon 16thc

Video clip of 'Blou northern wind'

performed by Exeter

University Chapel Choir,

directed by Michael Graham.

'Softly the west wind blows'

Words - Anon 16thc

Sibelius sound clip of

'Corpus Christi Carol'

Words - Anon 16thc

Sibelius sound clip of

'Veni Coronaberis'

(Come you shall be crowned)

Words - Anon 15thc

Sibelius Sound clip of

'The Winter Snows'

words - Alexander Barclay 15thc

Sibelius sound clip of
HARP COMPOSITIONS
Sarah has published several books of pieces for beginner and intermediate harpists including some syllabus exam pieces, all of these books are now published and sold by Creighton's collection and can be found here - http://www.creighton-griffiths.co.uk/acatalog/deerejones_sm.html
As well as these Sarah has pubished solo pieces for advanced lever-harpists, here are some examples below-
Fantasie

for the lever harp

Video of

Fantasie for the Celtic harps

played by Sarah

Loch Coruisk Rhapsody

for Pedal or Lever harp

Set as Trinity College

Grade 6

Video of

Loch Coruisk Rhapsody

played by Sarah

On Selworthy Beacon

For Lever harp

Video of

On Selworthy Beacon

Cascaron

A traditional Ecuadorian tune

arranged for Celtic harp

Video of

Cascaron

By a Woodland Stream

for Lever harp

Video of

By a Woodland Stream

played by Sarah

Meltwater

Video of

'Meltwater'

played by Sarah